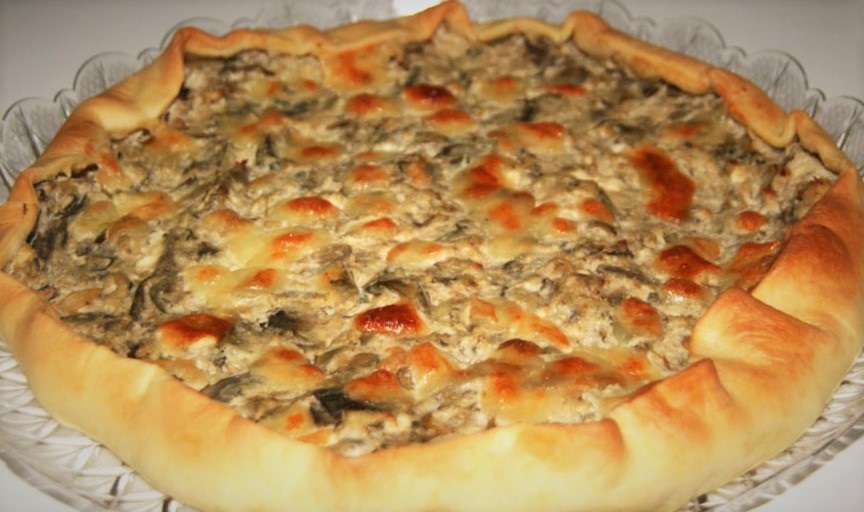 The salt pie Artichokes is a practical and very quick recipe to prepare a delicious dish for the whole family.
Ingredients
Artichokes of Montelupone
water;
extra virgin olive oil;
salt;
pepper;
mozzarella;
cheese;
eggs;
grated parmesan;
liquid cream or natural yogurt;
puff pastry.
Preparation time
1 hour
Difficulty
Medium
Method
Clean the artichokes, cut them into pieces and put them in a pan with a little hot water. Cook them and then drain them. In another pan, brown the artichokes in a little extra virgin olive oil, add salt and pepper and let cool. Cut the mozzarella and cheese into cubes and put them in a bowl, then add the artichokes with their sauce. In the meantime, beat the eggs and put them in the bowl. Add the grated Parmesan and liquid cream or natural yogurt and mix all the ingredients well. Roll out the puff pastry in a circular shape and place it on a cake pan, adding a drizzle of oil, then pour it into the mixture. Bake at 180 degrees for about 40 minutes.
Conservation
In the fridge two days.
Tips
Enjoy your meal!