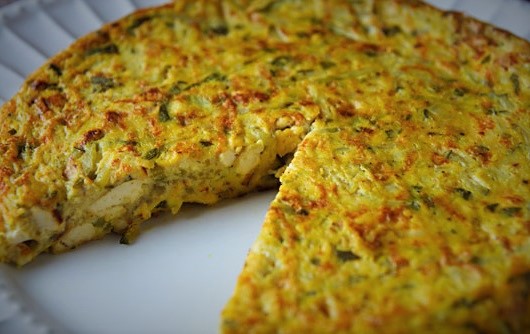 The artichoke omelette è un piatto veloce e ricco di nutrimento. Può essere servita come aperitivo, antipasto o contorno oltre a piatto principale.
Ingredients
Artichokes of Montelupone
parsley;
salt;
pepper;
water;
lemon;
eggs;
parmesan;
pecorino cheese.
Preparation time
30 minutes
Difficulty
Low
Method
To make a good omelette, clean the artichokes by removing the outer leaves. Fill a bowl with water and squeeze the lemon into it, put the cleaned artichokes in it for a few minutes then cut them into very thin wedges. Beat the eggs, add the grated Parmesan and Pecorino cheese, salt and pepper. Add the artichokes and the chopped parsley. Cook in a covered pan over low heat for 15 minutes then turn it over and continue cooking without a lid for another 10 minutes.
Conservation
In the fridge two days.
Tips
Enjoy your meal!