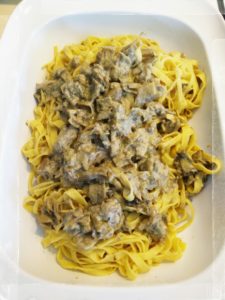 Montelupone Artichoke noodles are highly appreciated in Italian cuisine, especially for their fine and delicate taste.
Ingredients
Artichoke of Montelupone
lemon;
salt;
onion;
extra virgin olive oil;
nut;
parmesan.
Preparation time
20 minutes
Difficulty
Low
Method
Clean the artichokes by discarding the outermost leaves that usually remain harder. Cut them into small wedges and dip them in water and lemon so as not to blacken them. In a saucepan, heat the onion and oil and add the artichokes, brown them, put half a nut and cover them with water. Cook for 15 minutes and then season the pasta cooked in another pan and add Parmesan.
Conservation
In the fridge two days.
Tips
Enjoy your meal!