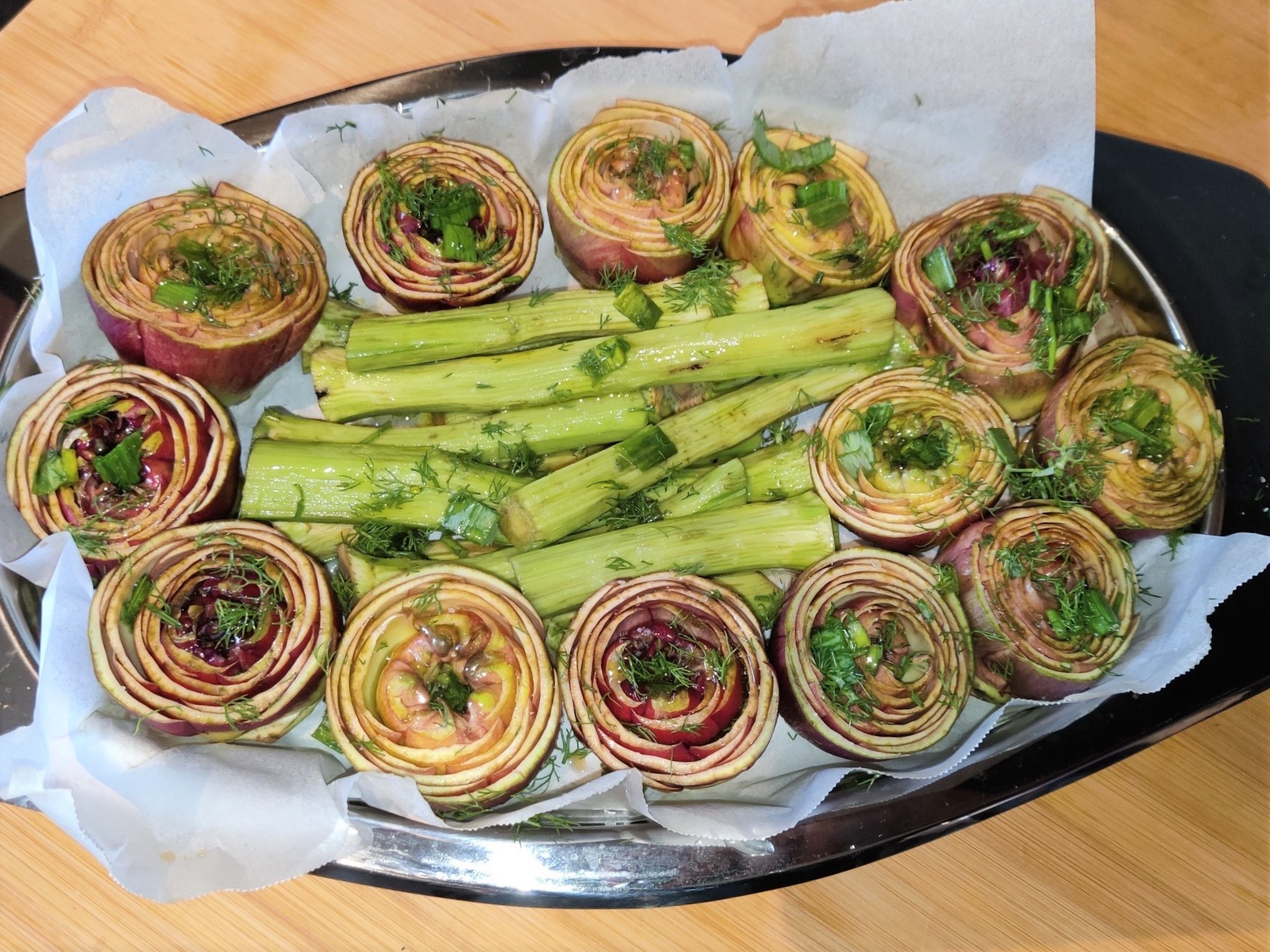 The Carciofi al forno sono sempre molto apprezzati poiché questo tipo di cottura conferisce morbidezza anche alle parti più dure, inoltre le foglie esterne che iniziano a bruciacchiarsi risultano molto gustose e croccanti al contrario delle foglie interne le quali sono sempre molto morbide e saporite.
Ingredients
Carciofi di Montelupone bio;
salt;
oil;
finocchietto selvatico;
mint;
foglie d'aglio;
water;
vino.
Preparation time
15 minuti
Difficulty
Low
Method
Pulite i carciofi, eliminate le foglie esterne più dure, pulite il gambo con un pelapatate per eliminare la parte fibrosa, tagliate le punte, privateli del gambo e fateli roteare facendo pressione con la mano per allargarli.
Adagiateli in una pirofila in verticale; cospargeteli sulla superficie con sale, olio, e un trito di finocchietto selvatico, mentuccia e foglie d'aglio; fate in modo che il condimento entri bene tra le foglie.
Aggiungete acqua e vino nella pirofila in modo che i carciofi siano immersi almeno per metà.
Infornate a 180° per circa un'ora.
Conservation
In the fridge two days.
Tips
Per una ricetta ancora più gustosa è possibile inserire nel trito di erba aromatiche anche il prezzemolo e poi cospargere sopra ad ogni carciofo un pizzico di pangrattato.
Per altre ricette, clicca qui.