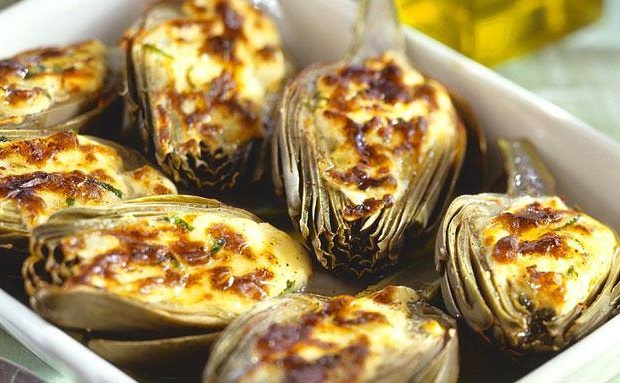 The Artichoke Gratin they are a very tasty recipe that is also loved by children, cooking in the oven gives crispness as opposed to the softness of the mozzarella. The result is excellent.
Ingredients
Artichokes of Montelupone
water;
salt;
mozzarella;
parsley;
oil;
parmesan;
butter.
Preparation time
40 minutes
Difficulty
Low
Method
Heat the fan oven to 180 ° C. Blanch the artichokes for 6 minutes in salted water and then drain them well. Cut the mozzarella into thin slices and chop the parsley. Grease a baking dish with 2 tablespoons of oil and lay the artichokes on it. Sprinkle each artichoke with the Parmesan and place a slice of mozzarella on top. Season with the chopped parsley. Grate in the hot oven for 30 minutes.
Conservation
In the fridge two days.
Tips
Before baking, place a little butter on each artichoke.